One of the first outdoor dance festival of 2014 took place in Woudenberg, The Netherlands. Gigant built 3 stages early April at a beautiful location (Henschotermeer) for the festival Brothers Open Air. Two stages were built in tents and the mainstage was built outdoors.
The mainstage construction was divided into different heights (with the heighest point at 15 meters), and equipped with a large back construction. 36 concrete slabs were put in the construction for contra-weight. The whole stage was equipped with decor of LED, trusses and banners.
Apart from those 3 stages several other constructions were built at the venue, like bridgeconstructions for pedestriants and a construction in the water as a floor base for a tent.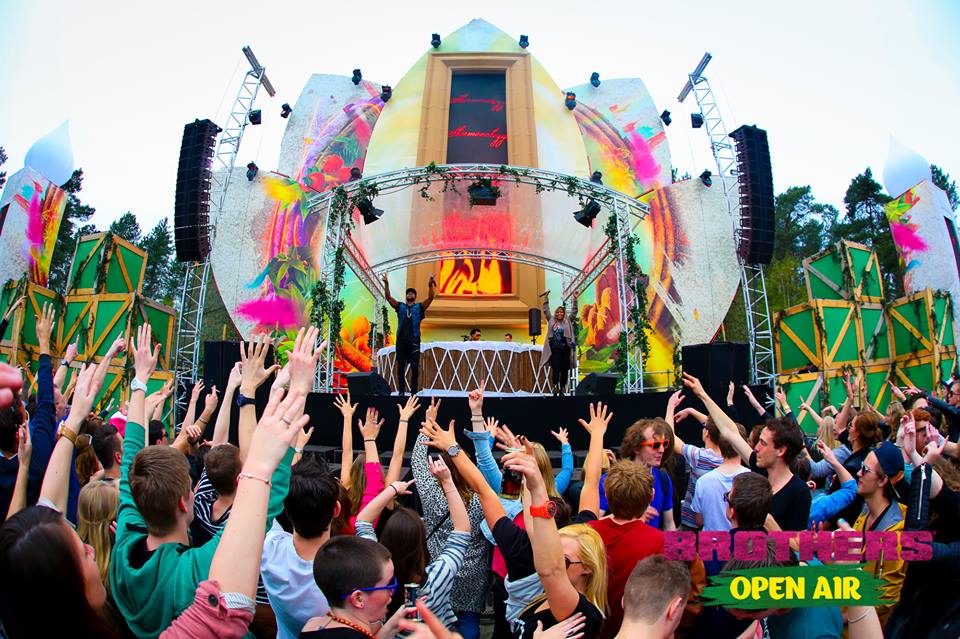 Gigant International
Neem nu contact op